Contact Us - Spill Reporting
We can setup a custom Spill Reporting solution for you relatively quickly. If you'd like to setup online reporting for your State, County or Local area, or try the
free demo
please contact us with questions or interest at:
JADA Productions
913-909-7844
info@spillreporting.com
Tier II Reporting Online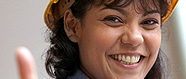 We also provide Tier II Reporting Online - an easy-to-use web application that allows chemical inventory to be easily reported under federal guidelines.
Success Stories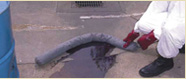 Incidents in Kansas have been successfully reported using our website application since 2003.
See how the State of Kansas was using Spill Reporting Online.